Carola Dertnig, Stefanie Seibold
let's twist again. Was man nicht denken kann, das soll man tanzen. Performance in Wien von 1960 bis heute
Exh. cat. D.E.A. Gumpoldskirchen/Vienna 2006, pp. 272–279.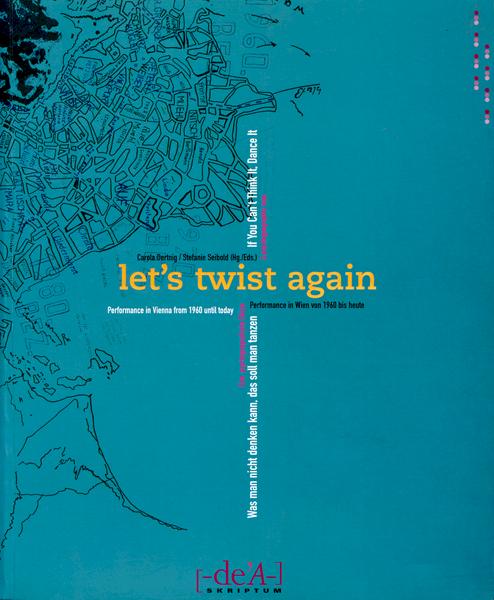 "Based on the exhibition 'let's twist again', which we organized in 2002, this book documents local and international performance-works in Vienna since 1960. Of particular interest for us are the works by artists who, despite their importance for the 'scene', have been ignored by the official historiographies or remained largely unknown. We have put emphasis on performances that deal with feminism and gender-related themes, for in our opinion, regarding the significance of performance today, these issues seem to be particularly relevant."
Carola Dertnig, Stefanie Seibold